Church conversions - I love them!
There have been several church conversions in Brisbane, mostly quaint wooden churches, some more grand. I know of a few on the north side, there's one at Stafford, a couple at Paddington/Red Hill, and this world renown one at Clayfield.
I remember visiting the then Church and hall, a few years ago, when it first went up for sale, and dreaming of what one could do with it, for many nights after!
Lot's of links follow, including my favourite from Restoration Home and Grand Designs - we get to watch Kevin Mcloud - added bonus :-D
Hope everyone has a great weekend.
Tonight we'll grab takeaway, and I'll curl up with some crochet to watch Broadchurch, while the other half watches the Footy. Then there's a myriad of favourite flics on to choose from.
I'm hoping it will be fine tomorrow, we need to do a big clean up of the yard and a trip to the dump. I'm going out on a girl only night Saturday night - bit excited!
Might even go over to
WAC
at some stage, stay for a coffee, it's been a while. It looks like a favourite little antique store of mine in a neighbouring suburb has closed down - what a shame :-(.
I found my beautiful cookie jar there, identical to the one my Nanna owned.
Have fun whatever you have planned xx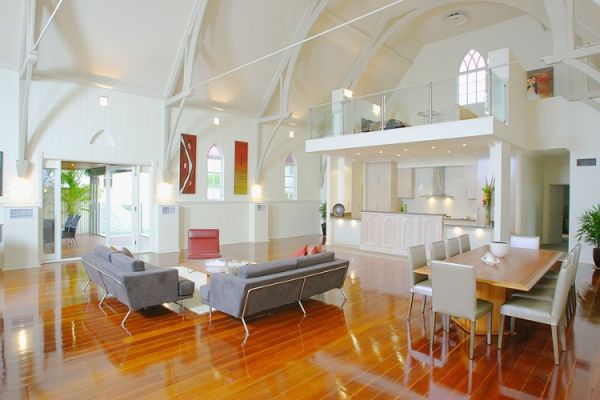 http://www.decoist.com/2011-07-20/impressive-church-conversion-in-brisbane/
Pinterest - Church conversions into houses
12 amazing Church Transformations from around the world -
://www.interiorholic.com/architecture/12-churches-transformed-into-houses/
I think the most beautiful and liveable one I've seen is this one on Restoration Home
......

https://www.youtube.com/watch?v=gyFqSkbEmFY